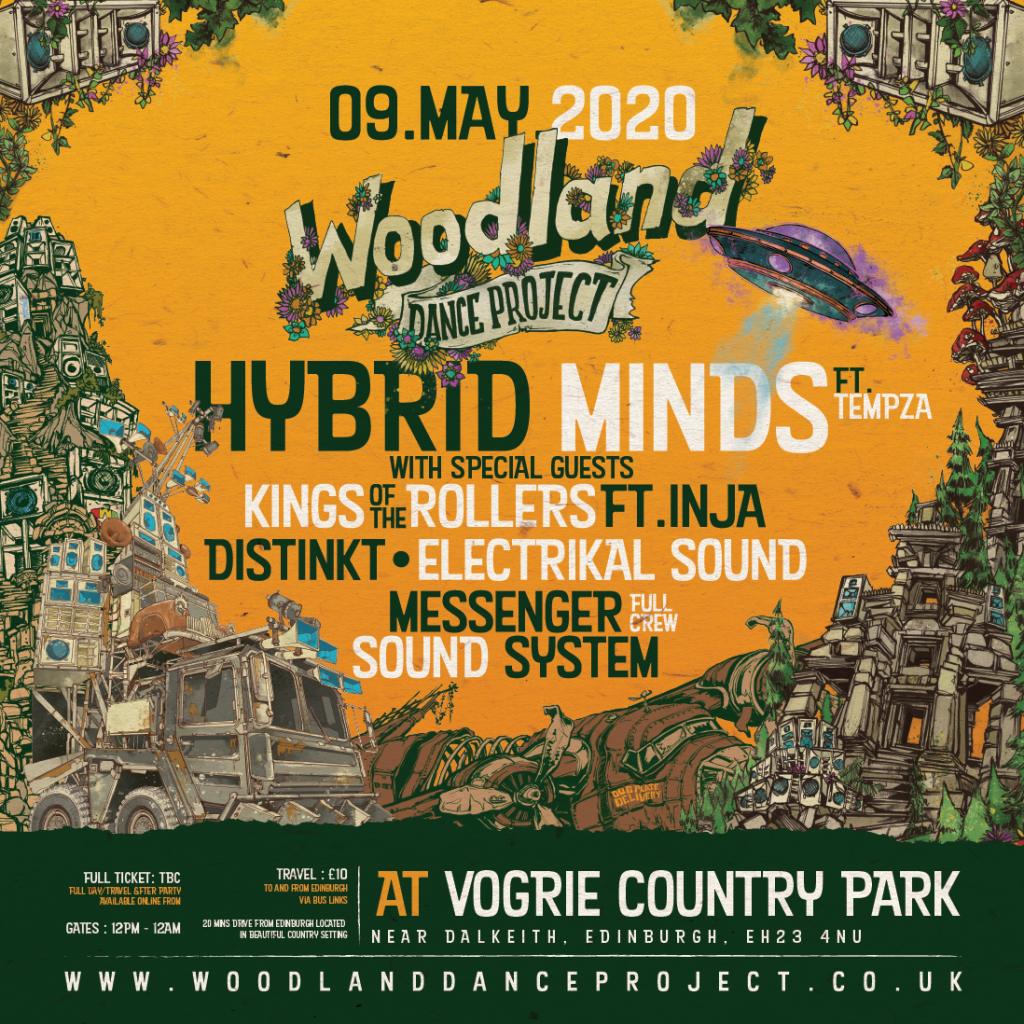 The Woodland Dance Project – May 9th 2020
The time has come to escape to the forest and immerse yourself in a medieval world where reality twists, rules don't exist, and humanity's only purpose is to dance.
The Woodland Dance Project is back for its 7th edition and what was once a humble forest will be transformed into a hedonist's heaven of music, magic and colour as far as the eye can see.
Once again, some of the world's finest selectors will take to the woods to bring you the best music in amongst the trees. Expect music from Hybrid Minds, Kings of the Rollers + Inja , Distinkt and much more – plus décor to die for.
Expect a hedonistic atmosphere of colour, magic and dance in a vibrant, natural and playful setting – The event is the first of it's kind on the East Coast.
▬▬▬▬▬▬▬▬▬▬▬▬▬▬▬▬▬▬▬▬▬▬▬▬▬▬▬
LINEUP:
Hybrid Minds (2 Hour set) ft Tempza
Kings of the Rollers + Inja
Distinkt
Electrikal Sound System
Messenger Sound System
+ more to be announced
TICKETS:
http://skiddle.com/e/13650479