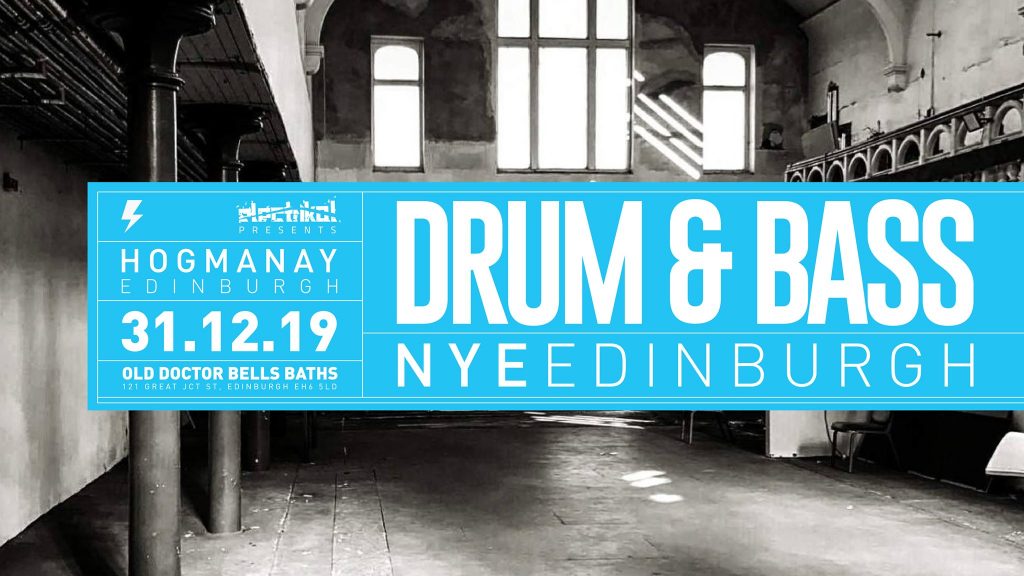 Electrikal Sound System Hogmanay Drum & Bass Special ! ! !
For Hogmanay we take over the beautifully converted Dr Bells Baths, which used to be an old Victorian swimming pool, for the only drum & bass party in Edinburgh for NYE… featuring some of the best crews in town and fresh up and comer Stompz (Souped Up).
Line Up:
Main Room:
Stompz (Souped Up)
Electrikal Sound
Midnight Bass Takeover with Master Of Bassline & Jacob Traf
Junglism Scotland Takeover with Al Kemist & OhMyJosh
Room Two (Angels Cafe):
Liquid Funktion Takeover
Honkin Hifi Takeover
High Society Sound System Takeover
Metropolis Scotland Takeover
Rarewave Takeover
+ More TBC
Tickets & capacity are super limited!
First Release – £8
Second Release – £10
Third Release – £12
Final Release – £14
On the Door – £15
9PM – 3AM (Subject to license!)
Powered by the Electrikal Sound System
Lighting by AVL Productions Ltd