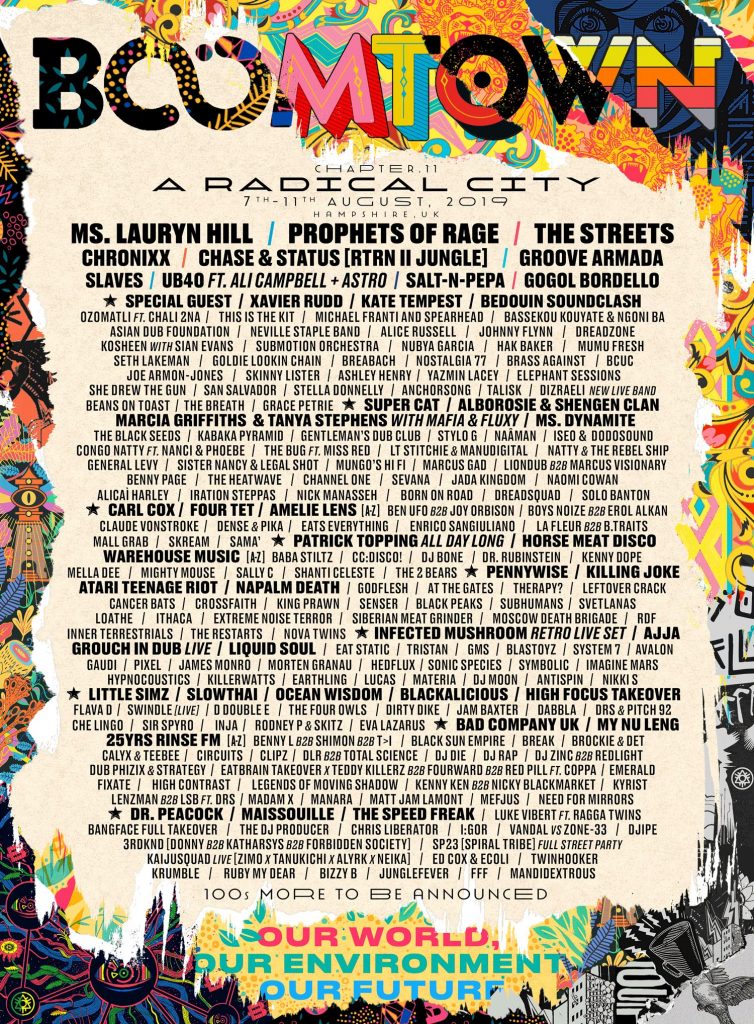 We are back at Boomtown again this year with something a little different, Sector 6 is no more so we will now be hosting three different street partys dotted around site… First up we have the opening party downtown with a stacked line up on a big stack of Electrikal Sound System, this was a certified road block last year so it is bound to be a madness once again, then on the Thursday we are hosting a Sprial Tribe (SP23) takeover party and then on the Sunday we have a large chuck of system in Paradise Heights main strip for another block party! Expect a whole heap of guests and some of our residents to throw it down proper at this one.
If you haven't been to Boomtown before it is truly a spectacle to behold, the pop-up town is split up into multiple districts, with a huge variety of performers and DJs playing across 100 stages…
You can also catch are very own 'Electrikal Sound' playing on the Tangled Roots stage on Sunday night!